Snap on 2&4 w/ The Jody Nardone Trio
On Friday, January 20 at 8pm, please join the Nashville Jazz Workshop in welcoming The Jody Nardone Trio to the Jazz Cave for the Snap on 2&4 concert series. Jody is a favorite of Nashville jazz fans and is well known for his virtuoso piano work, outstanding vocals, and his engaging performance style. Bassist Jerry Navarro and drummer Nioshi Jackson are longtime trio-mates, and make the band a true collaboration!
Pianist/vocalist Jody Nardone is a consummate performer., who crosses genres with impunity. With equal parts virtuosity and humor, his shows are consistently entertaining. He is aided and abetted by two superb musicians, bassist Jerry Navarro and drummer Nioshi Jackson. Jody is well-known to patrons of F. Scott's, where he performed regularly for 10 years. All three musicians appear frequently on the NJW stage, but this will be the Trio's first appearance in the Snap on 2&4 series.
The performance starts at 8pm. Doors open at 7:15.
Tickets will go on sale Monday, January 9 at 10am and will be available here on this page, by phone 24/7 at Brown Paper Tickets (800-838-3006), or during daytime business hours at 242-5299.
Admission is $25 Adult / $15 High school or college students with ID.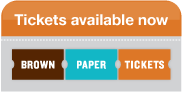 photo credit: Graham Gerdeman
Policies: The Jazz Cave is a BYOB establishment, with no alcohol or food service. You are free to bring alcoholic beverages and snacks. We sell soft drinks and bottled water. The Jazz Cave is a listening room, and we ask patrons to keep conversation to a minimum and silence cell phones. Audio and video recording is prohibited.