Snap on 2&4 w/ Matt White
Join us on Friday, May 20 at 8pm for the return of one of our favorite people, trumpeter Matt White. Matt was on the faculty at Belmont University for several years and taught at the Jazz Workshop before moving to South Carolina to take a position as Assistant Professor of Trumpet at Coastal Carolina University.
Matt will be appearing with The Super Villain Jazz Band, which includes Evan Cobb and Don Aliquo (saxophones), Joe Davidian (piano), Jonathan Wires (bass), and Jim White (drums). This is the group recorded the self-titled 2013 CD. They're back in the studio this month with Matt to record a new CD, Worlds Wide. The upcoming Jazz Cave appearance is sure to include new music from this CD -- be among the first to hear it!
Read about Matt's new CD project here.
Matt White is an exceptional jazz trumpeter who holds Doctorate and Master's Degrees in Studio Music and Jazz from the University of Miami, and a Bachelor in Jazz Performance from the University of North Florida. Until recently a frequent sideman in Nashville, Matt has also toured with the hit group the Mavericks and has performed with a variety of commercial and creative artists, including: Dave Liebman, Arturo Sandoval, Ira Sullivan, the Tommy Dorsey Orchestra, Rihanna, Paul Anka, and Bruce Hornsby, among others.
Since joining the faculty at Coastal Carolina University Matt has wasted no time in becoming a major force: his peers honored him with the John B. Durrel Award for Teaching, Scholarship, and Service at the university!
Matt's CD, The Super Villain Jazz Band received four stars from DownBeat, and has garnered critical raves, such as:
"Golden toned trumpeter Matt White leads an adroitly cohesive hard bop sextet on this collection of originals… Through each track, you'll get drawn into White's warm sound, able to sound fragile and fluffy or full of vinegar when needed." - George W. Harris, Jazz Weekly
"White is one of those rare legit jazz triple threats working as a performer, composer and educator with mad skills across the board. Matt White is fearless, he goes for the jugular when performing with an aggressive lyrical intensity…" - Brent Black, Bop-N-Jazz
There will be two sets beginning at 8:00 pm in the Jazz Cave at the Workshop. Tickets will go on sale Monday, May 9 at 10am, and are $25 ($15 for high school and college students). Advance purchase is strongly recommended. Tickets will be available online right here, by phone at 800-838-3006 24/7 or 615-242-5299 during business hours.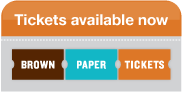 Policies: The Jazz Cave is a BYOB establishment, with no alcohol or food service. You are free to bring alcoholic beverages and snacks. We sell soft drinks and bottled water. The Jazz Cave is a listening room, and we ask patrons to keep conversation to a minimum and silence cell phones. Audio and video recording is prohibited.
Featured Video
Matt White CD Preview
Video preview of Matt White's 2013 CD, "The Super Villain Jazz Band"
Super Villain Jazz Band - Worlds Wide