Snap on 2&4 w/ The Double A Octet
The Nashville Jazz Workshop is pleased to announce the next in its Snap on 2&4 Series, with the Double A Octet, featuring Tommy Keenum, Friday, February 26 at 8pm in the Jazz Cave at the Workshop.
The band is the musical creation of Nashville based musicians Roy Agee and Chris Autry. Taking hits from the traditional American songbook, the "Double A's" offer a fresh perspective on classic tunes. Agee (trombone) and Autry (bass), along with 5 horns and stellar rhythm section, offer unique arrangements and original compositions.
Being from Nashville has its advantages. The band has featured some of the greatest horn players in the city, And, fronted by world class vocalist, Tommy Keenum, the listener is transported back to the sound of the early 20th century. With hints of Frank Sinatra and Chet Baker, the songs of yesteryear meet modern-day jazz and always bring about a swingin' good time.
Personnel for the February 26 concert are: Roy Agee (trombone), Chris Autry (bass), Jim Williamson (trumpet), Don Aliquo, Evan Cobb, and Robby Shankle (saxophones), Andy Reiss (guitar), Stephen Kummer (piano), Josh Hunt (drums), and Tommy Keenum (vocals).
There will be two sets beginning at 8:00 pm in the Jazz Cave at the Workshop. Tickets will go on sale Monday, February 15 at 10am, and are $25 ($15 for high school and college students). Advance purchase is strongly recommended. Tickets will be available online right here, by phone at 800-838-3006 24/7 or 615-242-5299 during business hours.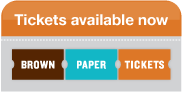 Policies: The Jazz Cave is a BYOB establishment, with no alcohol or food service. You are free to bring alcoholic beverages and snacks. We sell soft drinks and bottled water. The Jazz Cave is a listening room, and we ask patrons to keep conversation to a minimum and silence cell phones. Audio and video recording is prohibited.
Featured Video
The Double A Octet: "The Dance"