Duffy Jackson Big Band
Wednesday, July 23 is the long-awaited return performance by the Duffy Jackson Big Band in the Jazz Cave! These shows have been standing room only and this one promises to sell out as well!
Duffy Jackson is a legend of jazz drumming, and has powered some of the all time great big bands, including those of Count Basie, Artie Shaw, Lionel Hampton, and Illinois Jacquet. The son of legendary bassist Chubby Jackson, he has played with the legends of the music his entire life. There are very few people alive who can swing a band like Duffy can, and we are not only lucky enough to have him in Nashville, but he has put together his own big band of many of Nashville"s finest musicians - and they are playing right here at the Jazz Cave. This is a regular event!
Look for clips from past shows on our youtube page!!
Do not miss the next performance in the Cave, Wednesday, July 23 at 7pm. Doors open at 6:15. The band will play two sets, and admission is $25.
The Duffy Jackson Big Band show is RESERVED SEATING - Tickets go on sale at 10am, Wednesday, July 9, ONLINE right here. Tickets will also be available at 800- 838-3006 24/7, and 615-242-5299 during business hours. Advance tickets are strongly recommended.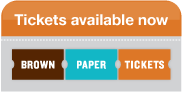 (photo credit: Bo May)
Policies: The Jazz Cave is a BYOB establishment, with no alcohol or food service. You are free to bring alcoholic beverages and snacks. We sell soft drinks and bottled water. The Jazz Cave is a listening room, and we ask patrons to keep conversation to a minimum and silence cell phones. Audio and video recording is prohibited.
Featured Video
Duffy Jackson Big Band - Topsy
The Duffy Jackson Big Band plays "Topsy" in the Jazz Cave.