NJW Presents Dara Tucker
On Friday, May 24 at 8pm, the Nashville Jazz Workshop is delighted to welcome vocalist Dara Tucker back to the Jazz Cave for a CD release show. Dara's previous appearances have all been sold-out affairs, and we don't expect this one to be any different.

Dara Tucker is a versatile and creative vocalist and composer based in Nashville. She has performed nationally at the famous Blue Note, Snug Harbor, the San Jose Jazz Festival, and Sculler's. Dara's style is heavily influenced by the sounds of gospel, American folk, and jazz music.

Dara will be celebrating the release of her brand-new project, "The Seven Colors," produced by acclaimed guitarist Charlie Hunter, who also plays on the album. Charlie will be joining Dara as the featured guest for this CD release show. Joining Charlie and Dara will be additional players on, "The Seven Colors" – bassist Greg Bryant and drummer Derrek Phillips.

On his popular blog, Jazzwax, Wall Street Journal Music Critic Marc Myers said of Dara, "I can't remember the last time I heard a new vocalist who impressed me so completely as Tucker. She has a beautiful, soulful voice, and her original songs are honest and innocent personal expressions backed by languid arrangements and skilled playing."

The Seven Colors merges all seven of Dara's musical influences – jazz, soul, Americana, musical theater, gospel, pop and blues to create a lovely brew of memorable melodies and feel-good grooves. This is Dara's third studio project to feature her original music.

Dara also teaches classes at the Jazz Workshop and recently has delivered two stunning performances in NJW's Jazz on the Move series, last year focusing on Nancy Wilson and this year on Nina Simone.

There will be two sets beginning at 8:00 pm in the Jazz Cave at the Workshop. Tickets will go on sale Monday, May 13 at 10am, and are $25 ($15 for high school and college students). Advance purchase is strongly recommended. Tickets will be available online from Brown Paper Tickets, by phone at 800-838-3006 24/7 or 615-242-5299 during business hours.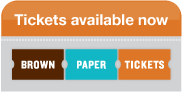 Policies: The Jazz Cave is a BYOB establishment, with no alcohol or food service. You are free to bring alcoholic beverages and snacks. We sell soft drinks and bottled water. The Jazz Cave is a listening room, and we ask patrons to keep conversation to a minimum and silence cell phones. Audio and video recording is prohibited. Ticket sales are final.