Snap on 2 & 4 w/ Pete Christlieb and Linda Small, Tall and Small (Friday)
On Friday September 22 and Saturday September 23 at 8pm, the Nashville Jazz Workshop presents "Tall and Small" with the legendary saxophonist Pete Christlieb and trombonist Linda Small. They are making a special two night return appearance at the Jazz Cave with the Lori Mechem Quartet.
In 2006, Pete Christlieb and The Lori Mechem Quartet released a live CD recorded at the Nashville Jazz Workshop, which garnered national airplay and rose to #15 on the jazz charts. Although many music fans may not know Pete by name, they will certainly recognize his legendary sax solos, which include Steely Dan's "Deacon Blues" from the album AJA, Natalie Cole's "Unforgettable" and countless TV and movie scores.

Christlieb currently lives in Seattle, WA with his wife, trombonist Linda Small. The pair have released a CD of their 10-piece "Tall and Small Band," which features arrangements from the acclaimed Bill Holman.
The career of Linda Small spans the gamut from big band to symphonic work. She received her Bachelors degree from the New England Conservatory and additional credits from Berklee School of Music and Dartmouth. She has performed with the Boston Pops Orchestra, Boston Ballet, Detroit Symphony, Opera ala carte, as well as Symphonies both in Portland Maine and Oregon.

In the jazz arena she has played with Emil Richards, Super Sax, Don Menza, Buddy Childers, Lennie Stack, Scott Whitfield, Seth MacFarlane/ Ron Jones Influence Band, among others. Linda has recorded with various Motown artists such as Leslie Uggams, Gladys Knight & the Pips, The Dramatics, The Stylistics, Stevie Wonder. Linda can be heard on the trombone album, "The Geezer Strikes" with Mike Suter & Slidewerke. She worked on the TV show Family Guy for 3 1/2 years.

The Lori Mechem Quartet includes Roger Spencer on bass, Andy Reiss on guitar, Chris Brown on drums and Lori on piano.
Tickets for this event will be $25.00 for adults /$15.00 for high school and college students, and will be available starting Monday Sept 11 for advance purchase online 24/7 from Brown Paper Tickets (800-838-3006), for Friday, Sept 22 performance and Saturday, Sept 23 performance. You can also order tickets by phone during business hours at NJW (242-5299).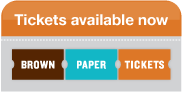 Featured Video
Tall & Small, clip from "Sweetness"
Pete Christlieb & Linda Small w/ the Lori Mechem Quartet, recorded live in the Jazz Cave at the Nashville Jazz Workshop