Snap on 2&4 w/ The Matt Endahl Septet
Join us on December 9 at 8PM for the final Snap on 2&4 concert of 2016 - featuring the Matt Endahl Septet.
Matt Endahl is a jazz pianist, composer and educator. He is one of Nashville's most in-demand pianists, performing in groups led by Jeff Coffin, Chester Thompson, Imer Santiago, Duffy Jackson, Christina Watson, Marcus Finnie, and many others. He also plays regularly with the Dara Tucker Band, Joshua Carswell, the Tyler Mire Big Band, Rahsaan Barber's Everyday Magic, and the Jason Eskridge Band. Matt has also shared the stage with legendary figures like Arthur Blythe, Jimmy Heath, Henry Grimes, David Liebman, Steve Coleman, Jane Ira Bloom and the late Marcus Belgrave.
From 2003-2013, Matt lived and worked in Ann Arbor, MI where he was a student of Geri Allen, Ellen Rowe, Stephen Rush, Edward Parmentier, Donald Walden, and Edward Sarath at the University of Michigan. He played with many groups, including the James Hughes/Jimmy Smith Quintet, Liquid Street, the Legendary Wings, and Balkan-jazz band Ornamatik. He also led his own group, Symbology (2006-2008) and was the leader of Canterbury House band Quartex (2009-2013).
In 2008 Matt was a Bösendorfer Montreux Jazz Solo Piano Competition semi-finalist, and from 2008-2013, he was on the music faculty at Hillsdale College. He currently teaches as Belmont University and has recently joined the faculty of the Nashville Jazz Workshop.
The Matt Endahl Septet features the leader on piano and Rhodes, with woodwinds by Don Aliquo and Doug Mosher, trumpeter Jamey Simmons, trombonist Desmond Ng, bassist Jonathan Wires, and drummer Jordan Perlson.

There will be two sets of music beginning at 8PM. Doors open at 7:15.
Admission is $25 / $15 students with ID.Tickets will be available for advance purchase on Monday, November 28 at 10AM. They may be purchased online on this page, by phone 24/7 at Brown Paper Tickets (800-838-3006), or during daytime business hours at 615-242-5299.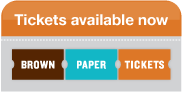 Policies: The Jazz Cave is a BYOB establishment, with no alcohol or food service. You are free to bring alcoholic beverages and snacks. We sell soft drinks and bottled water. The Jazz Cave is a listening room, and we ask patrons to keep conversation to a minimum and silence cell phones. Audio and video recording is prohibited.
photo: iGo Nashville