Peter Bernstein Weekend
New York-based guitarist Peter Bernstein comes to town for a special weekend of education and performance that includes 8 pm concerts in the Jazz Cave on Friday and Saturday, February 21 and 22, and a master class for area high school students Saturday morning, Feb. 22 at 10 am.
Peter Bernstein is one of the finest jazz guitarists working today. He has recorded and performed extensively as a bandleader, has taught students worldwide in clinics and workshops, and is sought out as a sideman by an impressive list of jazz greats.
You can visit his website, peterbernsteinmusic.com, for information about his many CD's (with music samples) and performance videos, including his trio with Goldings and Stewart, and a performance with Joshua Redman.
Bernstein is a creative improviser with a unique voice and style, and is the rare jazz artist who transcends his instrument and is regarded as a "jazz musician" more then a "guitar player." Based in New York, he maintains a busy schedule as a working professional. He appears regularly in New York jazz clubs, often in an organ trio with Larry Goldings and Bill Stewart, or with Mike LeDonne. He has toured with jazz greats including Joshua Redman, Diana Krall, Dr. Lonnie Smith, and most recently, Sonny Rollins. He also performs at concerts and festivals around the country and around the world. He was one of the "Blue Note 7" (along with such jazz luminaries as Bill Charlap, Lewis Nash, and Nicholas Payton) that toured the U.S. several years ago in honor of the anniversary of Blue Note Records.
For his Nashville visit, Peter Bernstein will present evening concerts on Friday, February 21 and Saturday, February 22 in the Jazz Cave at the Nashville Jazz Workshop. Friday's concert will be an intimate evening of solo guitar and duo performances with special guests Pat Bergeson and Chip Henderson. Saturday's performance will be in a quartet setting with the Lori Mechem Trio. Tickets will go on sale Monday, February 10, and will be available online at www.nashvillejazz.org or by phone at 615.242.5299 or 800.838.3006. Tickets are $25 for adults, $15 for high school and college students.
Buy tickets: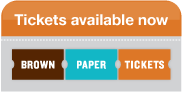 On Saturday Morning, February 22, 10 am to noon, Peter Bernstein will lead a master class for high school students. The class will be held at Hume Fogg High School in downtown Nashville, but is open to all students from around the area and is free of charge to attend.
Register for the master class: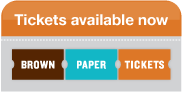 You can hear Peter Bernstein in action on a recent NPR Jazz broadcast, live from the Village Vanguard with Larry Goldings and Bill Stewart.
The weekend's events are made possible through a grant from South Arts, in cooperation with the National Endowment for the Arts. WMOT Radio, FM 89.5 is an additional sponsor for the events.
Featured Video
Peter Bernstein, Larry Goldings, & Bill Stewart live at the Village Vanguard