Snap on 2&4 w/ Imer Santiago-2013
On Friday, October 11 at 8pm, NJW is pleased to welcome trumpeter Imer Santiago back to the Jazz Cave for his first Snap on 2&4 appearance. Santiago is fresh off the release of his debut CD, "Hidden Journey," and is firing on all cylinders!
Born in Lorain, Ohio, to parents originally from Puerto Rico, Santiago took up trumpet while in the fifth grade, and grew up listening to church hymns and to African-American gospel songs that had been translated into Spanish. Remaining active in church music, he toured from 2004 to 2007 as a member of the prominent Austin-based Christian rock band Salvador, with whom he still plays occasional dates. After high school - where he played in the orchestra, marching band, and jazz band - Santiago went on to earn bachelor's degrees in jazz studies and atmospheric sciences from Ohio State University, followed by a master's of music in jazz studies from the University of New Orleans, where his instructors included Ellis Marsalis, Wendell Brunious, Harold Battiste, and Clyde Kerr Jr.
The band for this performance will include phenomenal saxophonist Don Aliquo joining Imer on the front line, as well as pianist Matt Endahl, bassist Jonathan Wires and drummer Josh Hunt.
The performance starts at 8pm. Doors open at 7:15.
Tickets will go on sale Monday, Sept. 30 at 10am and will be available here on this page (click the button below) by phone 24/7 at Brown Paper Tickets (800-838-3006), or during daytime business hours at 242-5299.
Admission is $20 / $10 high school and college students with ID.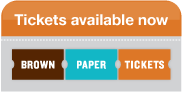 photo credit: Rusty Russell
Policies: The Jazz Cave is a BYOB establishment, with no alcohol or food service. You are free to bring alcoholic beverages and snacks. We sell soft drinks and bottled water. The Jazz Cave is a listening room, and we ask patrons to keep conversation to a minimum and silence cell phones. Audio and video recording is prohibited.