Snap on 2&4 w/ Matt White & Jeff Coffin, featuring Michael Feinberg, Dana Hawkins, and Joe Davidian
Tonight's show is completely SOLD OUT!
Join us on Friday, September the 13th at 8pm for a special Snap on 2&4 with trumpeter Matt White and saxophonist Jeff Coffin, featuring New York City-based artists Michael Feinberg (bass) and Dana Hawkins (drums), and Nashville pianist Joe Davidian. This powerful group of acclaimed musicians is playing a few select dates in the Southeast, and it is sure to be a memorable night in the Jazz Cave.
Matt White is an exceptional jazz trumpeter who holds Doctorate and Master's Degrees in Studio Music and Jazz from the University of Miami, and a Bachelor in Jazz Performance from the University of North Florida. Until recently a frequent sideman in Nashville, White is an avid educator and is now Assistant Professor of trumpet at Coastal Carolina University in South Carolina. He has frequently toured with the hit group the Mavericks and has performed with a variety of commercial and creative artists, including: Dave Liebman, Arturo Sandoval, Ira Sullivan, the Tommy Dorsey Orchestra, Rihanna, Paul Anka, and Bruce Hornsby, among others. Matt has just finished his debut CD as a leader, The Super Villian Jazz Band.
Jeff Coffin needs no introduction to Nashville audiences, nor to fans the world over. Formerly a member of the multi-grammy award winning Béla Fleck and the Flecktones, current saxophonist for the Dave Matthews Band, and leader of his own powerhouse Jeff Coffin & the Mu'tet, he is one of the most recognizable saxophonists in jazz and popular music and was recently featured as such on the cover of Downbeat magazine. Jeff is also a regular faculty member here at NJW and a member of our Advisory Board.
Bassist Michael Feinberg may be a less well known name in Nashville circles, yet he is a rising star in New York City and the jazz world in general. Originally from Atlanta, Feinberg performed with local legend Russell Gunn before moving to Miami, FL to earn his Bachelors of music degree. While at the University of Miami, he released two critically acclaimed CD's, Harajuku (2007) and Evil Genius (2009). During this time, he was also a resident of 2008's Betty Carter Jazz Ahead Program at the Kennedy Center in Washington, D.C., and later a headline artist at Austin's South by Southwest festival. Since moving to New York in 2009, Feinberg has performed with many of the city's jazz greats and has released two additional CD's as a leader. He was featured in the July 2011 Bass Player Magazine following the release of With Many Hands (2010) and signed with Sunnyside Records for last year's Elvin Jones Project, which made numerous top 10 lists for 2012 and featured Billy Hart, Tim Hagans, and George Garzone. For more on his impressive resumé, visit michaelfeinbergmusic.com.
Joe Davidian is easily one of the most skilled pianists playing today. He has played with numerous jazz greats, including Dave Liebman, Carmen Lundy, Duffy Jackson, Kevin Mahogany, Bob Mintzer, and Ira Sullivan, to name a few. He tours and records with his own critically acclaimed trio, the JD3, and this summer has toured internationally and recorded with the Chester Thompson trio.
Dana Hawkins is a masterful up and coming NYC Drummer currently playing with Trumpeter Jeremy Pelt and Bassist Evan Marien.
Admission is $20 / $10 high school and college students with ID. Tickets will go onsale online on this page and by phone (242-5299) Monday, Sept. 2 at 10AM. Click the button below to purchase!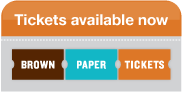 Photo Credits: Jeff Coffin and Matt White - Bo May; Michael Feinberg - Nicole Painter; Dana Hawkins - Haags Uitboro (Creative Commons license); Joe Davidian - Anthony Matula