Jazzmania 2012
It's that time again!! The Nashville Jazz Workshop (NJW) announces Jazzmania 2012, its annual fall jazz party and fundraiser. The event will again be held in Jamison Hall at The Factory in Franklin and will occur on Sunday, October 21, from 4:00 to 8:00 pm
Jazzmania 2012 is the Jazz Party of the Year and will feature food from around the world from TomKats Catering, complementary wine and beer from Lipman Brothers, and music from some of Nashville's finest jazz artists: The Jeff Steinberg Orchestra, vocalist Liz Johnson, and drummer Marcus Finnie!
For a preview of what's in store, you can hear musical samples from these great artists, recorded live in the Jazz Cave, on Nashvillejazz Radio at 9am and 7pm daily, and also on our blog:
Jeff Steinberg Orchestra, "Samba de Margarita Rosa"
Marcus Finnie Band, "Fish and Spaghetti"
A special feature of the the event is a live and silent auction, with unique and desirable items that include tickets to top events, special dinner packages, in-home concerts, artwork by the city's top artists, and much more. The signature feature of our silent auction is Small Works –a collection of 5" x 7" canvases with paintings by some of the area's top artists, produced especially for this event. Guests will enjoy browsing the works and placing bids on their top picks in fun competition with other patrons - the ultimate proceeds going entirely to benefit the mission of the school.
The ticket price includes food from around the world and complimentary wine. Tickets are $100 reserved seating, and $75 general admission. Tickets are on sale now!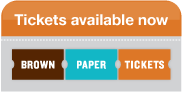 The Factory is located at 230 Franklin Road, Franklin, TN 37065.
Sponsors for this year's event are The Nashville Symphony, The Recording Academy - Nashville Chapter, Nashville Arts Magazine, Zebra Promotions, TomKats Catering, Seale Keyworks, UPS Stores of Belle Meade and Bellevue, Lipman Brothers, The Factory, WMOT, McLemore Auction, and Parker Designs.
Corporate sponsorships and V.I.P. seating packages are also available.
All proceeds from this event will benefit the Nashville Jazz Workshop. The Workshop is a non-profit organization for jazz education and performance. It is celebrating its 14th year in operation and its 11th year at the Neuhoff Complex in East Germantown. The Jazz Workshop serves jazz musicians, jazz fans and the jazz community with classes, performances and special events.
Jazzmania 2012 is a participant in Artober Nashville, a month-long festival celebrating the city's the city's arts in their many forms, all over town!
Thanks again to our sponsors!
Featured Video
Jazzmania 2012 Trailer

Liz Johnson - The Great Invocation
Recorded live at the Nashville Jazz Workshop